UNION LABOR: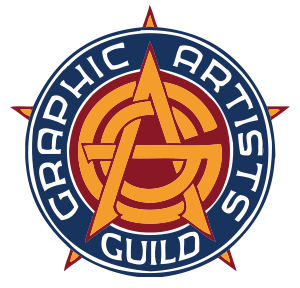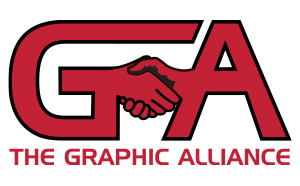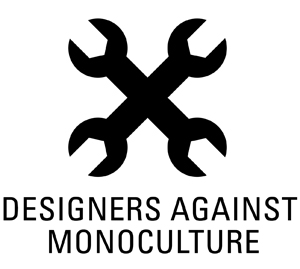 Featured Artist Interview with Jason Justice
Originally published Aug-Sept 2010: NorCal Graphic Artists Guild

What is your background?
I've been an artist my entire life and an activist for over 20 years. My childhood was spent drawing, making comics and painting, and my early teenage years developing more creative, surrealist and visionary art. At sixteen I was introduced to the anarchist punk scene which sparked a lifelong dedication to progressive politics, protest and organizing. Over the years I learned to combine art and activism, and today I work full time as a socially conscious freelance graphic designer serving diverse communities of resistance and grassroots movements for social change.

Becoming a graphic designer was not intentional, but it evolved naturally out my work for social justice. Early on I was greatly influenced by radical global syndicalist movements throughout history and courageous revolutionary heroines such as Lucy Parsons. This led me to get involved in labor agitating and on-the-job union organizing, where I found a growing need to create strong communication tools such as fliers, picket signs, newsletters, buttons, brochures and other resources. I started learning graphic design to serve the labor movement and other activist causes of which I was a part.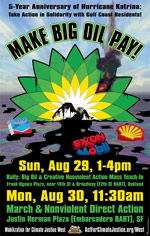 After getting fired from multiple jobs for organizing, a friend suggested I use the new design skills I had learned to actually get a job as a graphic designer. I had never thought of such a thing and never considered myself a graphic designer. I was simply using design to serve a greater purpose. But I decided to give it a try and was hired at an entry level desktop publishing job. I spent the next several years developing proficient skills working in various prepress, production, professional graphic design firms and as a freelance designer. Eventually I realized I was a much better graphic designer than I ever was an organizer. Art was always my strongest attribute.

When I entered the world of professional graphic design, I knew I wanted to continue using my skills to serve progressive causes. I quickly developed a new vision of creating a freelance design service dedicated exclusively to social change. There's never a shortage of activist work that needs to be done, and some of these groups even have some money, and I wanted to be the designer which served their needs. I soon realized this was not only a vision, but in fact essential for both my future and my politics.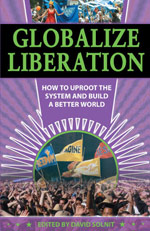 Shortly after I started working as a designer, I was faced with an ethical dilemma from an employer at the time. I was part of a team of 3 other designers at a print shop in San Francisco when we were handed an anti-union brochure to design for Wells Fargo Bank. I looked at the project and immediately realized there was no way we could complete the job; it was morally wrong and would have long term negative consequences for the workers affected, and ultimately the labor movement in general. And considering my immediate history of union activism, it was simply unacceptable.

My fellow designers and I discussed the project and why it was wrong, and decided together that we would refuse to do the job on ethical grounds. We confronted our employer as a group and declined the project, stating that it was anti-worker and we could not complete the project in good conscience. This caused a huge confrontation in which the district manager was brought in and threatened us with being fired for insubordination, if we didn't do the job. Management told us (by yelling) that we didn't get to pick and choose what jobs we accept. They tried to suspend us and send us home, but we refused to budge. We held strong together and reminded them that nothing would get done without us. Eventually, they were forced to accept our position and turned away the client's anti-union job altogether. None of us were fired.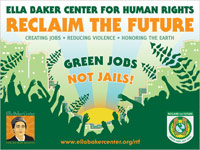 After this experience I knew I would continue to face ethical dilemmas throughout my career as a designer so long as I worked for corporate clients. Apparently, graphic designers aren't supposed to have a dissenting opinion on the job; we're expected to take any project and turn it into an effective communication tool for the client regardless of the subject matter or the bigger impact it may have on society. But I do have an opinion and always have. Each of us is an instrument of social change whether we want to be or not; what we do and who we serve impacts the world around us. Our conflict over the Wells Fargo anti-union job helped me to realize my work must serve progressive values, not corporate power. To stay true to my heart there was simply no other path.

I immediately launched my own freelance business, JusticeDesign: Graphic Design for Social Change, dedicated exclusively to socially conscious activist-based design. I spent the next few years working day and night building a progressive-based design service. My first client was DanceSafe, a nonprofit drug info and harm reduction organization promoting health and safety within the rave and nightclub community. After this I started working with UniteHere Local 2 and other unions, the anti-war movement, environmental justice causes, book publishing, and more. JusticeDesign has now been successfully serving the progressive community for over 10 years.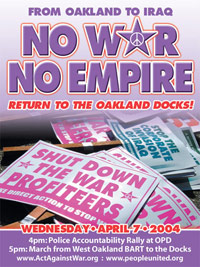 When I first started doing professional design for social justice I felt relatively alone in the field. I didn't know any other graphic designers dedicated to social change. As a result, I went on to cofound a new organization in 2002 known as the Graphic Alliance, an online community of graphic and web designers committed to social change. Since then it's evolved into a network of socially conscious designers from all over the globe, and I have met and connected with many new colleagues working for a better world in whatever way they can. I now realize I'm part of a growing movement of principled graphic designers committed to socially responsible work and progressive values.

Over the years my work has gained recognition both within the progressive community and the world of fine art. In 2005, The Museum of Modern Art (MoMA) in New York (one of the most famous art galleries in the world) contacted me wanting to exhibit several samples of my work as part of a three month group show. My designs were displayed at the MoMA from 2005-2006, the highest attended design show of the year drawing over 4,000 visitors per day. The New York Times described my work as "some of the most striking products" at the exhibit, "with lurid graphics". Soon after this, the Thoreau Galleries in San Francisco graciously curated a two month solo exhibition of my work, Graphic Dissent: JusticeDesign for Social Change, which attracted more people than any other single-artist opening they ever hosted. Since then my work has continued to be exhibited in several smaller shows with some of the world's top artists every year across the country.

What is your technique?
My best work is usually the result of combining multiple applications, hand drawn art, digital painting, photography or whatever best communicates the message to the intended audience in the most stylish fashion reasonable. I work seamlessly between programs, creating different elements in each, and compositing them into one masterpiece of a design. Sometimes I'll draw right on the screen, scan it it, redraw with Illustrator, add 3D effects with Bryce, import it into Photoshop, and composite it in InDesign. I also design fliers and picket signs, and then attend the correseponding marches and rallies, take photos of the actions, and design them back into future fliers.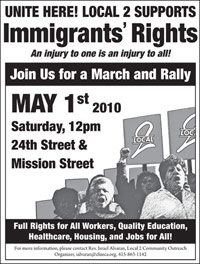 This creates sort of a fractal design effect and weaves a symbolic graphic interconnectivity among movements for social change.

Most of my work must be designed in multiple languages. Using a network of dedicated translators I quickly turn around projects in Chinese, Spanish, Tagalog, Vietnamese and more. It's always important to create powerful, dynamic and innovative designs that accurately portray the values, intentions, language and diversity of the communities it reflects and serves.

I try to give all my work the full creative attention it deserves, however I'm often rushed to finish projects very quickly due to the nature of the movements I serve. Because of this, I can't always do the level of work I'd like, but I do my best given the time and resources. The more applications, art and time I can combine into one whole design the more amazing and effective the end result. With each new design, I aspire to create an effective communication tool by reaching a magical symbiosis with my work.

What is your involvement with the Guild?
I first learned about the Graphic Artists Guild in 2004 at the Designs on Democracy conference in Berkeley. As a longtime labor activist it was a given that I promptly joined the Guild and have been a member ever since. My participation in the union has been minimal, as I joined mostly in solidarity, but recently I attended my first Guild picnic and met several fellow members. I was also invited to be the guest speaker at the September GAG mixer, where I discussed Art for Social Change: aligning your work with your heart, and the politics of design and social responsibility.

Do you have a favorite client story?
My favorite client stories are the ones in which they achieve their goals and win! There have been many victories over the years, from Local 2's historic immigrant-led battles, lockouts and strikes with mega-hotel corporations, to Direct Action to Stop the War's community victory over police violence at the Oakland docks, to the May Day Reclaim The Streets in SF that shut down a major intersection in rush hour traffic for an ongoing renegade street party. My work has helped to achieve all these victories and many more. Together we are creating new narratives for a better world.

more >>

What is
JusticeDesign?
Who is
Jason Justice?


Artist's Statement
Featured Artist
Interview
Clients
Services