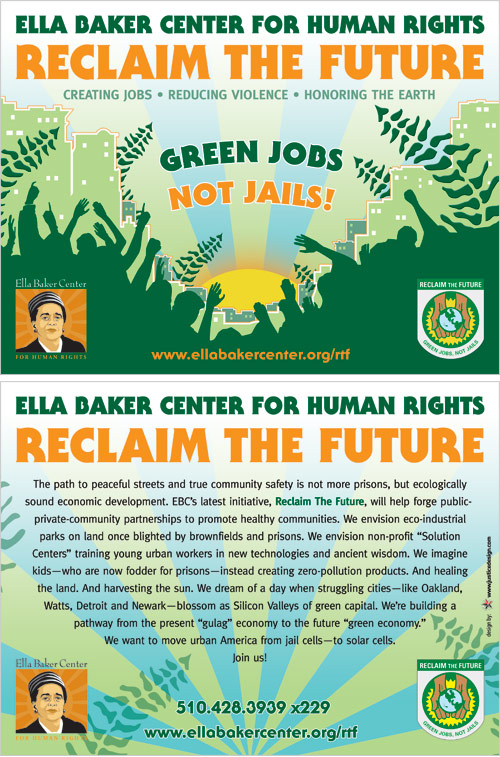 Peace and Justice


< prev | next >

CLOSE WINDOW









Reclaim the Future


Ella Baker Center
for Human Rights
Reclaim The Future will work to build a constituency that can transform urban America by creating jobs, reducing violence and honoring the Earth.
8"x6", front and back.
Designed 2005.

EBC logo and RTF logo were not created by JusticeDesign.