ORDER
DanceSafe Cards
CLICK HERE!

JusticeDesign's harm reduction cards are "slick", "postcards from the edge" with "visual sizzle".
— National Post
1. DanceSafe Harm Reduction Cards (view all) < prev | next >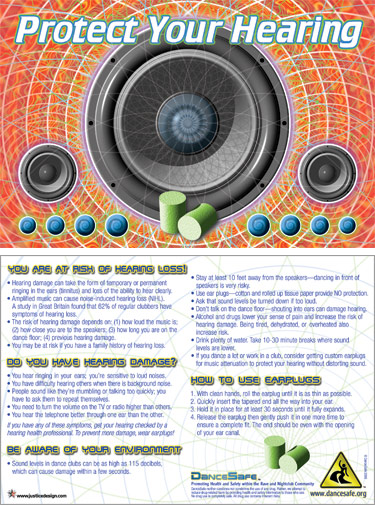 Protect Your Hearing
JusticeDesign is pleased to announce the premiere release of a DanceSafe harm reduction card. 6"x4", front and back. Designed 2005.

Protect Your Hearing was exhibited at the Museum of Modern Art from October 2005 - January 2006.
< prev | next >

Tour Portfolio: 1 2 3 4 5 6 7 8 9 10 11 12





Harm Reduction
Drug Policy Reform
Sex Education
Labor Movement
Peace and Justice
Book Covers
Globalize Liberation
Army of None
Celebration
Visionary Art
Web Sites
Free Graphics
What's New?!