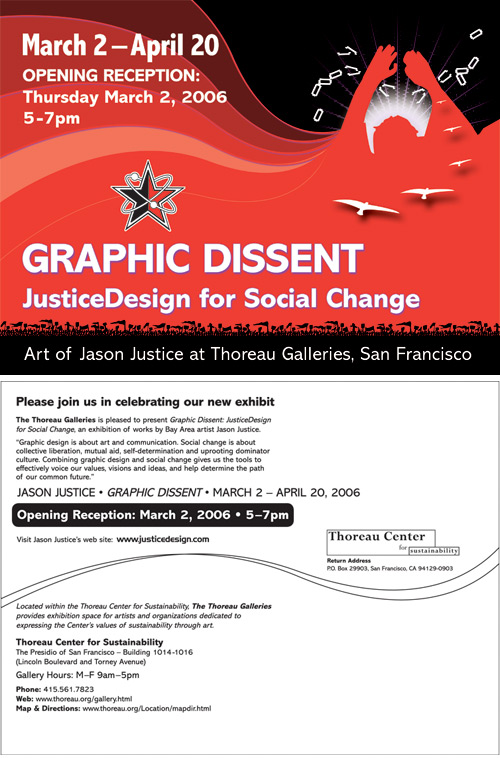 Please join us in celebrating our new exhibit!
CLOSE WINDOW




The Thoreau Galleries is pleased to present Graphic Dissent: JusticeDesign for Social Change, an exhibition of works by Bay Area artist Jason Justice.



March 2 - April 20, 2006

OPENING RECEPTION: THURSDAY MARCH 2
5pm - 7pm


Curated by Lena Strayhorn and Bruce DeMartini



NOW ON EXHIBIT:

Posters, picket signs, cards and more designed for organizations such as the Ella Baker Center for Human Rights, UniteHERE Local 2, Direct Action to Stop the War, Courage To Resist, DanceSafe, UCSC Health Promotion and beyond!



Located in the Presidio of San Francisco, within the Thoreau Center for Sustainability, The Thoreau Galleries provides exhibition space for artists and organizations dedicated to expressing the Center's values of sustainability through art.

Visit Thoreau Galleries web site...
View Map and Directions...


MORE INFO >>