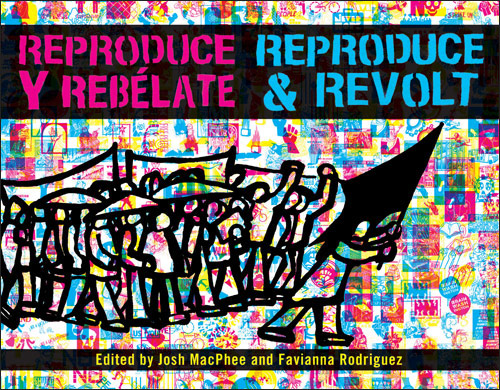 CLOSE WINDOW






Reproduce & Revolt

Edited and Created by
Josh MacPhee and Favianna Rodriguez

A collection of over 500 political graphics, Reproduce & Revolt contains original art granted by the creators to the public domain, to be freely used on political posters, flyers, and campaigns. A bilingual (English & Spanish) book, it also includes a history of the reproducible political graphic and a design how-to for anyone interested in using the images in this book to help change the world. A powerful collection of graphic work by some of the world's most active and interesting political propagandists, street artists and socially conscious graphic designers. Over 100 artists from over 25 countries including contributions by JusticeDesign graphic artist Jason Justice.

196 pages
10.5"x8"
Soft Skull Press

BUY THE BOOK!