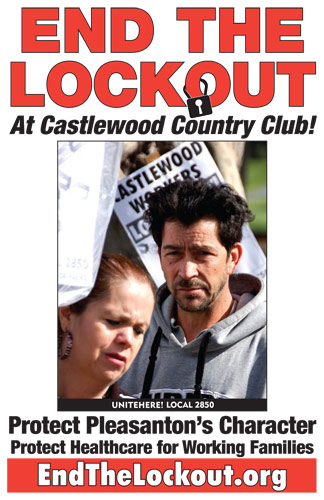 Labor Movement


< prev | next >

CLOSE WINDOW









End the LockOut Posters


Castlewood Country Club workers have have been LOCKED OUT since February 25th, as management refuses to cover healthcare, negotiate, or let their employees back to work. JusticeDesign has created these posters, pickets signs, flyers and more in support of the struggle, 11x17.

Designed 2010 for UniteHere Local 2850.